Art, Concert, Roma
#1 LOOKING FOR THE PERFECT BEAT
Introduction
Biographies
Information
#1 LOOKING FOR THE PERFECT BEAT
On 23 September the program Popular  Helvetica of the Istituto  Svizzero  di  Roma continues     in its investigation of how the concept of "popular music" has evolved in the age of information and digital connections. The protagonist of this event is electronic music, already at the center of the encounter-debate "The Synthetic Metropolis of the Night" held at the Istituto Svizzero on 17 April, with Italy's Il Duka and the Swiss Marie-Avril Berthet as guests for the Listen cycle. This time, the guests are two other figures, again in an ideal Swiss-Italian dialogue, who aptly represent recent developments in electronic sound as the authentic folk music of the 2000s: Kalabrese, accompanied by his ensemble with the live project Rumpelorchestra; and Carola Pisaturo, who will present a DJ set created for the occasion.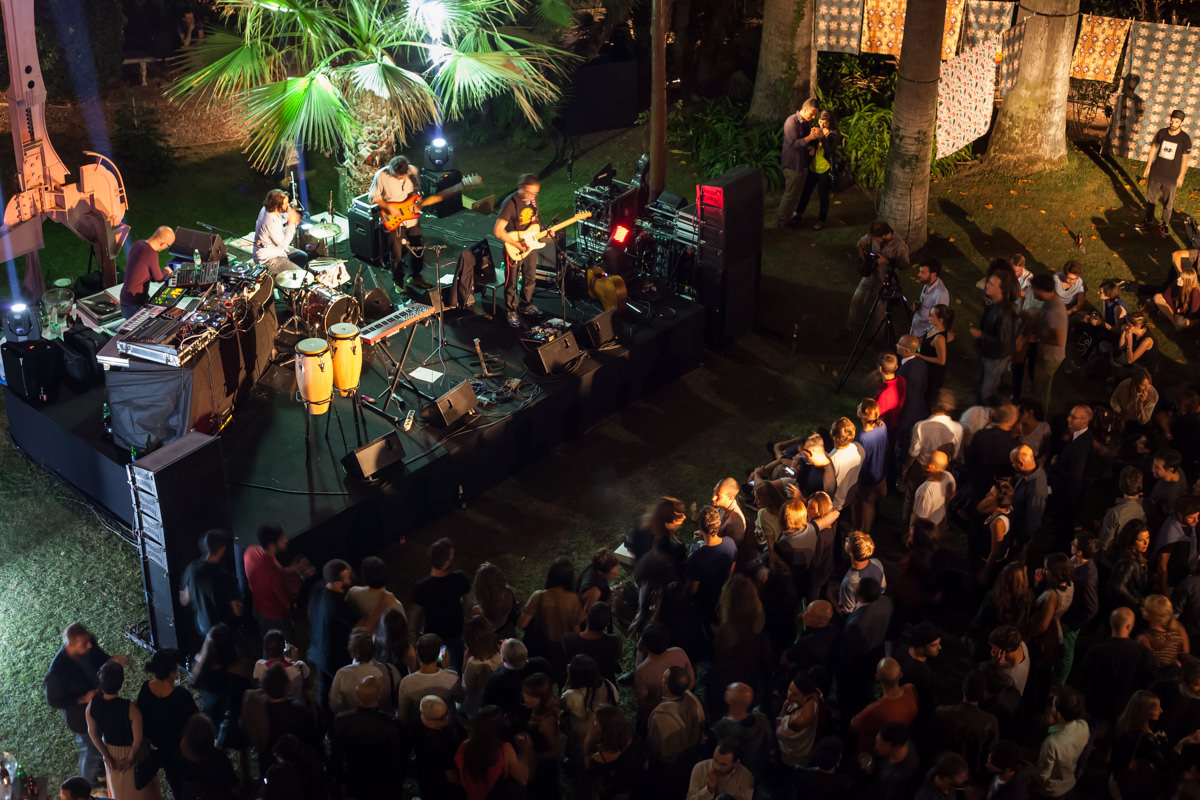 Kalabrese & Rumpelorchestra
DJ, producer, club manager, Sacha Winkler aka Kalabrese is one of the most intriguing personalities on the electronic scene in Zurich, a city that has always been a major center in the geography of European clubbing: here, in 1992, the first street parade was held, the most important techno event  of the time, and since then the Swiss city has incessantly flooded the continent with sounds and beats. With his Rumpelorchestra, Kalabrese has played at important international festivals (Sonar 08 and Mutek 07, Transmediale Berlin, Electrowave Florence), presenting a mixture of funk, electro and synthetic grooves, with influences ranging from John Coltrane to Jimi Hendrix, by way of Frank Zappa and the pioneers of techno. His records have been produced by labels like Perlon and Stattmusik.
Carola Pisaturo

An outstanding name on the Italian house and techno scene, this Neapolitan DJ and producer (Roman by adoption) has emerged thanks to a sound that pays tribute to the techno old school, contaminating it with the odors and atmospheres of the Mediterranean. She has worked with institutions like MoMA New York and the Red Bull Music Academy and is the founder of the label Claque Musique, which has issued works by young Italian talents and outstanding names on the international electronic music scene.