Cinéma, Projection, Milano/Roma
Dates
17.03.2023
18.03.2023
Category
Cinéma, Projection
Istituto Svizzero presents, on two consecutive days first in Milan and then in Rome, the screening of La dérive des continents (au sud), the latest feature film by Swiss director Lionel Baier. On both evenings, the screening will be at the presence of the director.
La dérive des continents (au sud) 
Directed by Lionel Baier
Switzerland, France, 2022, 84 min
French language, Italian subtitles
At the presence of the director 
Synopsis:
Nathalie Adler is on a mission in Sicily for the European Union, organizing the upcoming visit of a migrant camp by Macron and Merkel. Their presence has great symbolic value, demonstrating that everything is under control. But who is still prepared to believe in this European family on the verge of a nervous breakdown? Definitely not Albert, Nathalie's son, who is an activist with a nonprofit and turns up out of the blue, years after breaking off all contact with his mother. Their reunion will prove more explosive than the diplomatic mission…
With: Isabelle Carré, Théodore Pellerin, Ursina Lardi, Tom Villa, Ivan Georgiev, Adama Diop, Elisabeth Owona, Indri Shiroka, David Coco, Mario Opinato, Massimo Cagnina, Sebastiano Tinè, Nicolò Prestigiacomo, Maria Isabella Piana, Rosalinda Musumeci, Maria Antonietta Scornavacca, Nicolas Roussi.
Born in 1975, Lionel Baier was Head of the Cinema department at ECAL from 2002 to 2021. With Ursula Meier, Jean-Stéphane Bron and Frédéric Mermoud, he co-founded Bande à part Films (2009), then Bandita with Pauline Gygax and Max Karli (2017). In 2014, he received the Grand Prix de La Fondation Vaudoise (Great Prize of Vaudoise Foundation) for his participation in the enrichment of the country through its cultural work. He is also the vice-president of the Swiss Cinemathèque's board and a member of Visions du Réel's committee. He directed Continental Drift (2022), Shock Waves – First Name Mathieu (2017), Vanity (2015), Longwave (2013), Claude Goretta (2011), Another Man (2008), Stealth (2006), Stupid Boy (2004).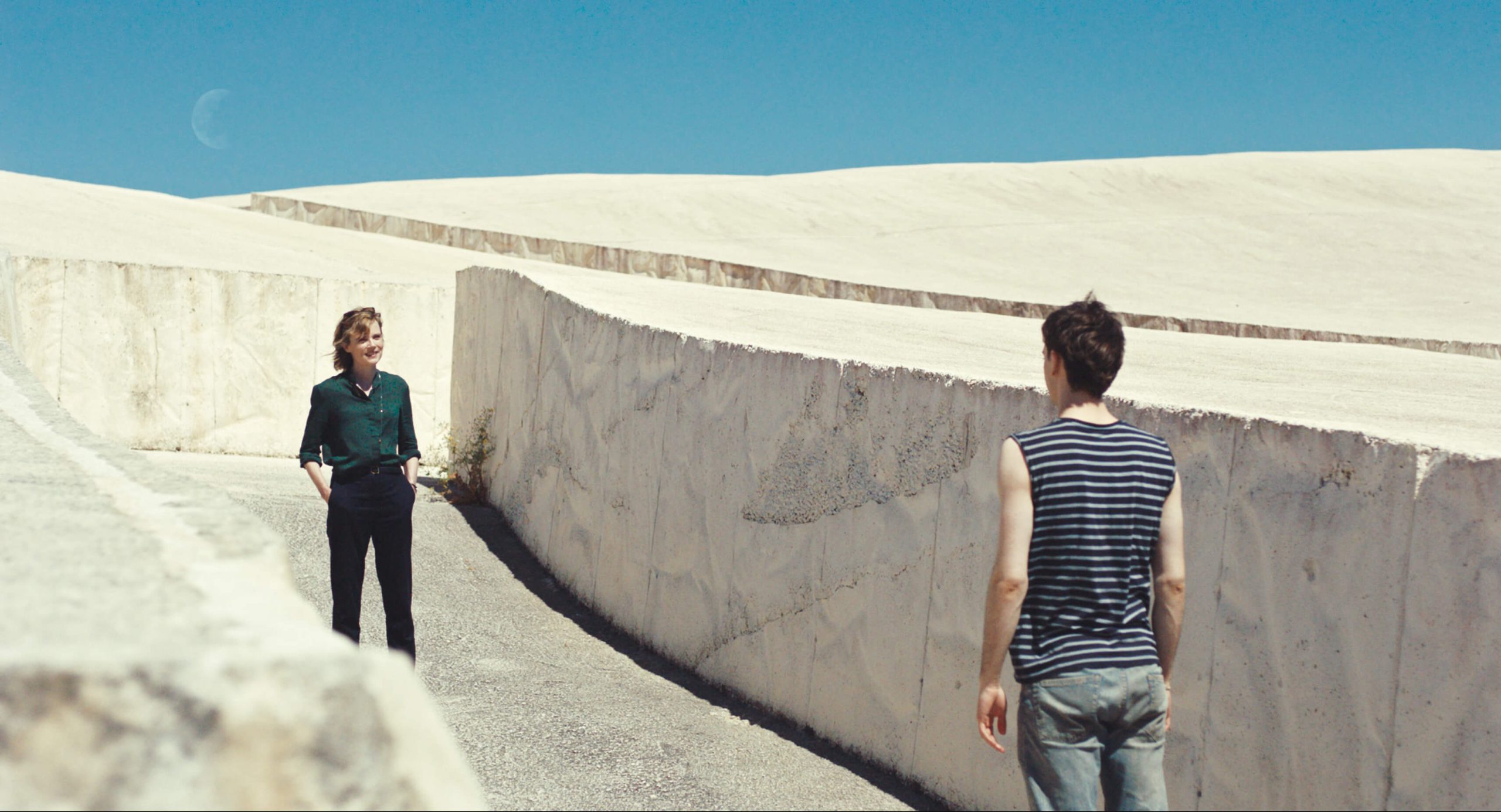 SCREENING IN MILAN
La dérive des continents
17.03.2023 H19:00
CinéMagenta63
Corso Magenta 63, Milano
Full: 7 € – Reduced: 5 €
Buy your ticket here – use the promotional code SUI2023 to get the reduced fare on all the film of the festival
The screening takes place as part of mese del film francofono (see full programme below), a film festival presenting five films in original version with Italian subtitles to show the astonishing variety in French-speaking film production around the world. In collaboration with Institut français Milano, Journées du cinéma québécois, Fédération Wallonie-Bruxelles, Festival del Cinema Africano, d'Asia, America Latina – FESCAAAL.
---
SCREENING IN ROME
La dérive des continents
18.03.2023 H18:30
Cinema Barberini
Piazza Barberini 24/26, Roma
Free entry – the screening is sold out.
---
Full programme of Mese del film francofono in Milan:
Friday 03.03.2023, H19:00 – Cette maison by Miryam Charles
Presented by Festival Journées du cinéma québécois en Italie
Friday 10.03.2023, H19:00 – L'employée du mois by Veronique Jadin
Presented by Wallonie-Bruxelles International
Friday 24.03.2023, H19:00 – N'en parlons plus by Vittorio Moroni e Cecile Khindria
Presented by Festival del Cinema Africano, d'Asia e d'America Latina
Friday 31.03.2023 H19:00 – Goutte d'Or by Clément Cogitore
Presented by Festival del Nuovo Cinema Francese
Credits:
Producers: Bandita Films / Co-producers: Les Films du Losange / France Distribution: Les Films du Losange / International Sales: Les Films du Losange / Script: Lionel Baier, Laurent Larivière avec la collaboration de Julien Bouissoux, Marina de Van / Photographer: Josée Deshaies / Editing: Pauline Gaillard / Sound: Patrick Becker / Production Designer: Béatrice Scarpato / Costumes: Laura Pennisi / Image Format: 1.85 / Sound Format: 5.1 / Visa: 155 021 / Production Year: 2022