Cinéma, Projection, Roma - Cinema Barberini
Location
Roma - Cinema Barberini
Category
Cinéma, Projection
The screening will take place at H19:30 at Cinema Barberini, and will be accompanied by a Q&A with the filmmaker and the actors.
Italian language, English subtitles
Free entry, register here.
'Euridice, Euridice'
Directed by Lora Mure-Ravaud
Switzerland, France, 2022, 40 min
Q&A with filmmaker and actors  
Synopsis:
Ondina is a radiant, happy young woman. She lives with Alexia, they are in love. Their relationship is passionate and sensual. But one day, Alexia flies to her native Greece and does not return.
Lora Mure-Ravaud was born in Bordeaux. After studying philosophy and literature, she turned to directing. Her first two films, Mona Lisa and Stage Left, made at the Lausanne film school ECAL, premiered at the Locarno Film Festival in 2015 and 2016. Her diploma film, Black Jack, was nominated for the Swiss Film Prize and won the Best Short Film Award at Winterthur Film Festival and the Prix de la Relève at Soleure Film Festival. In 2022, she returns to the Locarno Film Festival with Euridice, Euridice, a medium-length film shot in Rome. She is currently writing her first feature film.
'Euridice, Euridice' won the Pardino d'oro at the Locarno Film Festival and was selected for the International Film Festival Rotterdam 2023.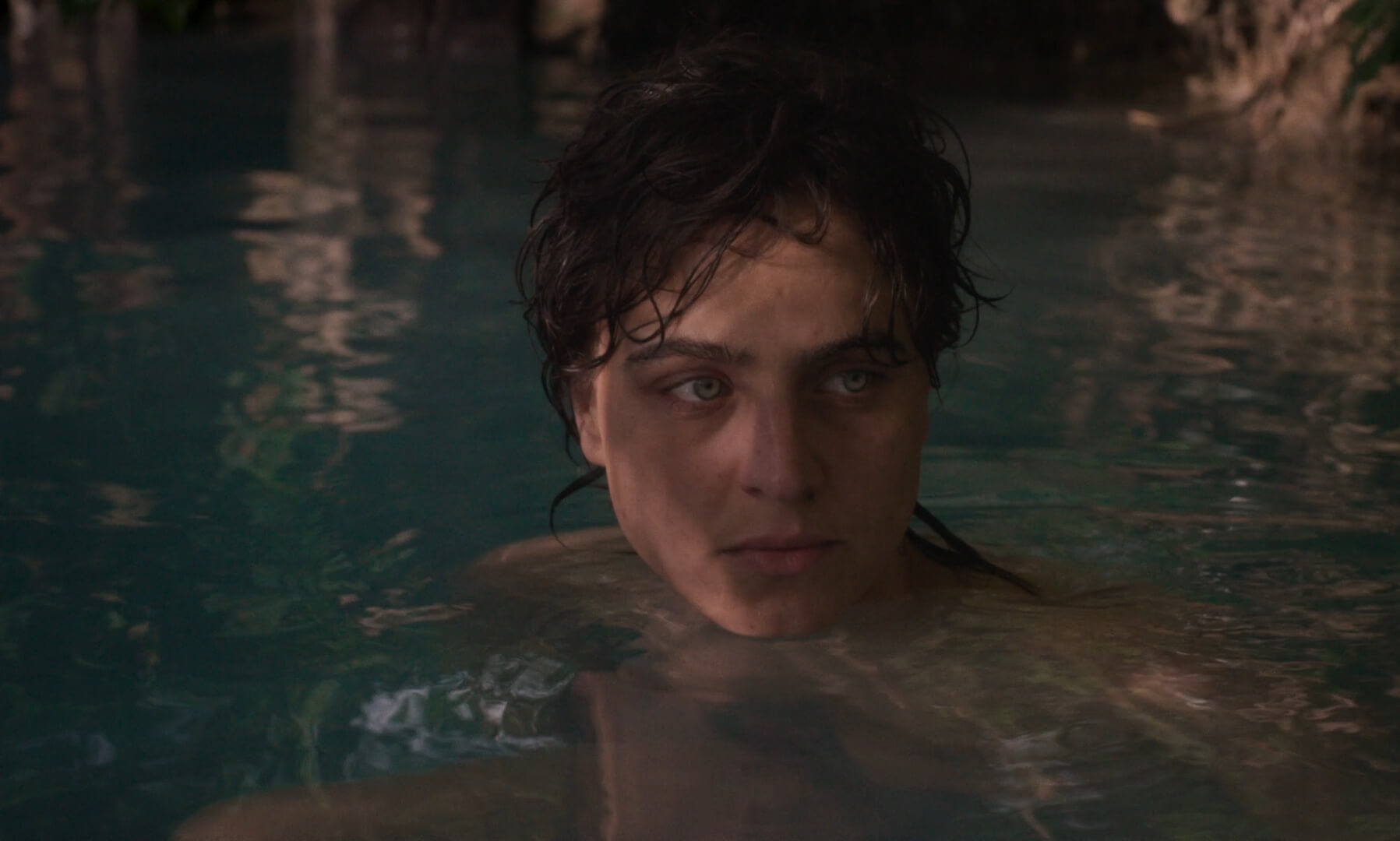 Credits:
Produced by Thomas Reichlin (Alva Film), Helen Olive and Martin Bertier (5 à 7 Films), co-produced by Thomas Carillon (Préludes) / Genre: Drama / Cast: Ondina Quadri, Alexia Sarantopoulou, Daria Menichetti / Script: Lora Mure-Ravaud / Cinematography: Augustin Losserand / Editing: Suzana Pedro / Sound engineer: Dominic Rogan / Sound Editing: Colin Favre-Bulle, Arno Ledoux / Mixing: Simon Apostolou / Music: Marcel Vaid / Production supervisor: Pietro Porporati