Presentation, Residencies, Roma
Introduction
Biographies
Programme
Biographies
Category
Presentation, Residencies
Istituto Svizzero has selected, once again, six artists and six researchers in the fields of visual arts, history, music, economics, cinema, archaeology, architecture, and art history for its ten month transdisciplinary residency programme Roma Calling.  The programme is built on research, creation, and development of different disciplines and scientific practices.
Running parallel, and premiering this year from the month of October, is the new programme of specific residencies: Milano Calling. Two young researchers from the fields of architecture and graphic design will live in Milan for six months.
On the 28th of September, all 2018/2019 fellows will present in Rome, to the invited audience, their ongoing research projects. September Calling is both an evening to present the Fellows as well as a unique opportunity for the public to get to know them better.
The evening will then open to the public with a double concert in collaboration with Bad Bonn, Düdingen: Outdoor music vibrations. The Istituto's garden will vibrate with the sounds of band Schnellertollermeier [Andi Schnellmann (bass), Manuel Troller (guitar), and David Meier (drums)] and, to follow, a solo concert by Louis Schild (bass).
Programme

17:00 Welcome addresses
-Joëlle Comé (Director)
-Samuel Gross (Head Curator)
-Adrian Brändli (Head of Science, Research, & Innovation)
17:15 Presentation of the Fellows' projects
21:00 Concerts:
-Schnellertollermeier
-Louis Schild
Milano Calling:
Ronnie Fueglister (Graphic designer)
Ronnie Fueglister (1980, Basel) is a graphic designer who studied at the Schule für Gestaltung Basel and the Zürcher Hochschule der Künste in Zurich. His works include the design of the website of Kunsthalle Basel and books made for the artists Miriam Cahn, Bruce Nauman, Amy Sillman, Hannah Weinberger, Mike Bouchet and Paul McCarthy. He presently teaches experimental typography at Schule für Gestaltung Basel and publishing design at Porto Design Summer School. In Milan he plans to work on the project "Type in the Public Sphere," focusing on the "typographical character" of public space in Milan.
Marco Jacomella (Architect)
Marco Jacomella (1984, Chiavenna IT) is an architect and urban designer based in Zurich. He took a degree in architecture at Università degli Studi in Ferrara (IT), and in 2016 he took a Master in Advanced Studies in Housing at ETH Zurich. After work experiences in international studios in Denmark, Spain and Switzerland, he became a project manager at Hosoya Schaefer Architects in Zurich, specializing in projects on an urban scale and residential buildings.In 2018 he founded ITER, a studio for research on the home and territory. He is presently a doctoral candidate in Urban Planning, Design and Policies at Politecnico di Milano (IT), with a research project focusing on residential cooperatives in Zurich and their possible influence in the Italian context. His work during the residency will be on the experience of cooperatives in Milan, with a particular accent on possible exchanges with the Swiss tradition of cooperative housing.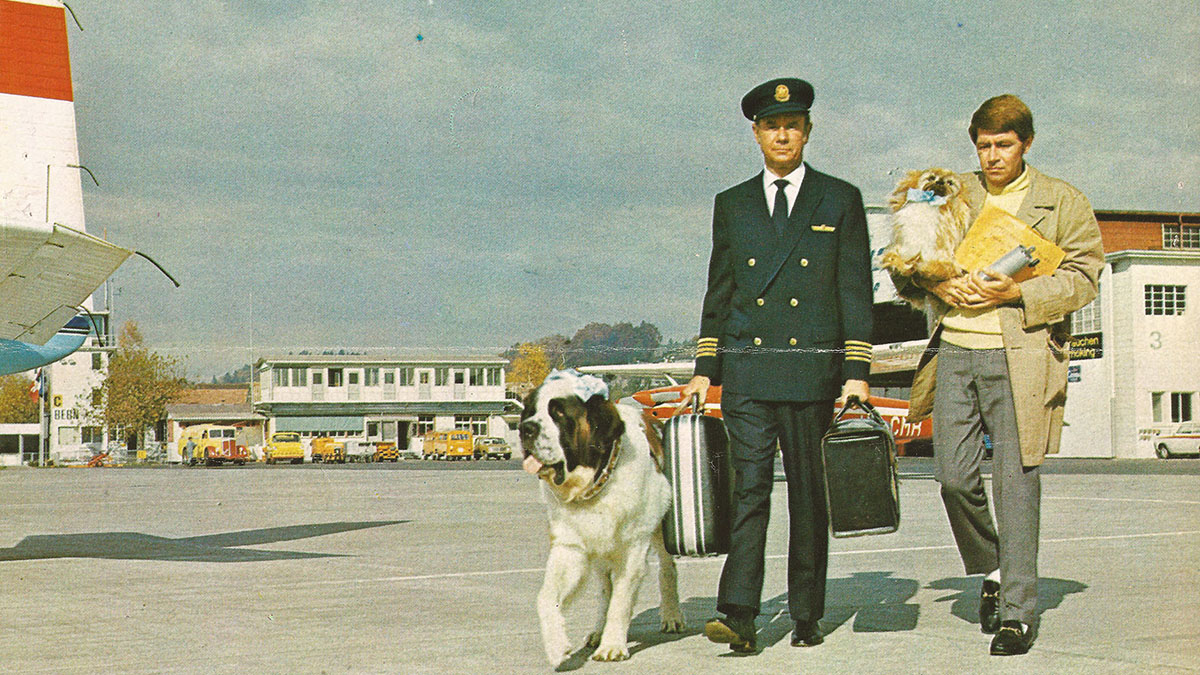 Roma Calling:
Oscar alias De La Fuente Oscar De Franco (Visual artist)
Oscar De Franco (1986, Zurich) received a Master in Fine Arts degree at the Zürcher Hochschule der Künste in 2013, and as a visiting student he attended the course of Thomas Zipp at Universität der Künste Berlin. He has presented work in solo and group shows at Binz 39 (Zurich), Helmhaus (Zurich), Wasserkirche (Zurich), Kunstmuseum Bern (Bern), Galerie Gregor Staiger (Zurich), Kunsthalle St. Gallen (St. Gallen), Haus Konstruktiv (Zurich), Cabaret Voltaire (Zurich), Kunsthalle Bern (Bern) and other locations. He has received many prizes and study grants, including Atelierstipendium Binz 39 (2014-16) and Credit Suisse Förderpreis Video Kunstunstmuseum Bern (2012). He has also been a resident at Stavanger (Norway).
Rahel Meier (Historian)
Rahel Meier (1985, Zurich) studied art history, medieval history and medieval archeology at the Universities of Zurich, Paris and Basel. She is recipient of the Förderpreis Kunstwissenschaft—Junior category of the Alfred Richterich foundation (2012) for her thesis with Prof. em. P. Claussen. She is currently working at her doctoral thesis—University of Friborg—funded by the Swiss National Fund for Scientific Research (Doc.CH) on the origins and dissemination of the Holy Land's legend with a particular emphasis on the Campo Santo of Pisa . The Kunsthistorisches Institut—Max Planck Institut in Florence is project partner. In Pisa she organised an international conference on the Campo Santo of Pisa (2016) together with Professors Michele Bacci and David Ganz. In Rome she intends to continue her post doctorate research on the subject taking as a stating point the Teutonic Campo Santo. The aim of her proposal is to integrate the Teutonic Holy Field in the legend's history's development and dissemination. Rahel Meier is interested in the Middle Ages'cultural history (in particular the 12th-15th centuries) and, above all, their thoughts at the time and the funerary practices and their significance for a possible afterlife.
Robin Meier (Musician, visual artist, performer, videomaker)
Robin Meier (1980, Zug) took a degree in cognitive philosophy at the École des Hautes Études en Sciences Sociales in Paris in 2007, and studied at the Center for New Music & Audio Technologies, University of California and the Conservatoire National de Region de Nice, where he graduated in 2005. His works have been featured in group and solo shows in various institutions and biennials, including the 11th Shanghai Biennale (Shanghai), Palais de Tokyo (Paris), Gare de l'Est (Nuit Blanche – Paris), Volkshaus (Art Basel, Basel), Musée d'Art Moderne de la Ville de Paris (Paris), Arsenal Gallery (New York). He was assigned the Kantonaler Kulturförderpreis of the Canton of Zug in 2016, and was nominated for the Prix Fondation Richard, Paris, in 2015.
Lora Mure-Ravaud (Writer and filmmaker)
Lora Mure-Ravaud (1993, Bordeaux) has a degree in philosophy and literature (Lyon, 2012). In 2017 she completed the Bachelor programme at the school of cinema of the École cantonale d'art de Lausanne. She has made several short films: Soleil cou coupé (2017, broadcast by RTS), Valet noir (2017, produced for Alva Film), Côté cour (2016, presented at the Locarno Festival), Joconde (2015, presented at Locarno Festival and acquired by ARTE). For Valet noir she won the Prix de la relève at Solothurner Filmtage (2018) and the prize for best short film of the Festival of Winterthur (2017).
Enrico Petracca (Economist)
Enrico Petracca (1983, Lausanne) studied economics at Bocconi University in Milan and the University of Bologna, where he also completed a doctorate in history and philosophy of science in 2014. During the academic year 2017-18 he has conducted post-doctoral research at the Institut de Recherches Économiques (IRENE) of the University of Neuchâtel.  His interests include the history and methodology of economic theories. The research he intends to conduct in Rome has to do with the history of "idiosyncratic" economic thought, thus defined because it cannot be analysed through traditional historical categories. In this sense, his research attempts to introduce new categories, related to the study of certain personalities and singular theories in the history of economic thought.
Christine Pönitz-Hunziker (Archeologist)
Christine Pönitz-Hunziker (1983, Bern) studied history and archaeology of the Mediterranean at the University of Bern. In 2014 she completed a Master in archaeology of the Mediterranean and ancient history at the University of Bern. Since 2015 she has worked on her doctoral thesis on the ceramics of the necropoli of Via dei Greci and the Cimitero Sud of Crotone, as a mirror of the socio-cultural and economic development of the Italian city in the 3rd and 4th centuries BC. In Rome she will conduct research for the doctoral thesis supported by the Swiss National Science Foundation, with the scientific collaboration of Timothy Pönitz, also a Swiss Institute fellow, whose project focuses on archaeological study of the ancient city of Crotone in Calabria.
Timothy Pönitz (Archeologist)
Timothy Pönitz (1989, Geneva) studied classical archaeology and Egyptology at the University of Geneva. In 2014 he completed a Master in classical archaeology at the University of Geneva. Since 2016 he has worked on his doctoral thesis on the necropoli of Via dei Greci and the funerary context of Crotone. In Rome he will conduct in-depth research in scientific collaboration with Christine Pönitz-Hunziker, also a Swiss Institute fellow, whose project also focuses on archaeological study of ancient Crotone in Calabria.
Davide Spina (Architect)
Davide Spina (1983, Rome/Zurich) is of Italian origin and lives in Zurich, where he is completing a doctorate at ETH Zurich, Institute for the Theory and History of Architecture (gta). His research project consists of a monographic thesis on the Roman real estate contractor Società Generale Immobiliare. Davide has a degree in architectural sciences from Università Roma Tre, and a Master in architectural history from Bartlett School of Architecture, University College London. He has received study grants at Yale University and Canadian Centre for Architecture (Montreal), and has been a Visiting PhD Scholar at Columbia University, as well as teaching at ETH. Some of his essays have been published in AA Files, the magazine of the Architectural Association of London.
Laurence Wagner (Writer, performance arts researcher)
Laurence Wagner (1984, Lausanne) took a Master of Arts at the Haute Ecole d'Art et de Design de Genève in 2011, after completing a Bachelor of Arts at the University of Lausanne in 2008. Since 2014 she has worked at TU-Théâtre de l'Usine in Geneva as director of programming, communication and press relations, and co-director of cultural mediation. She was a member of Corodis – Commissione Romande de Diffusion des Spectacles in 2016-17, and she has worked on various projects as a cultural mediator. She works for Zürcher Theater Spektakel in Zurich, teaches at Manufacture Haute école des arts de la scène in Lausanne, and develops various projects in the performing arts as an independent curator.
Manon Wertenbroek (Visual artist)
Manon Wertenbroek (1991, Lausanne) is of Swiss-Dutch origin; she took a Bachelor of Arts in photography in 2014 at the École cantonale d'art de Lausanne. Since then, Wertenbroek has shown works in galleries in Holland, Belgium, Italy and France, and also at Art Basel, the Foam Museum in Amsterdam, and the Swiss Institute in Rome. Her work has been featured in the publications Guardian, Mousse, British Journal of Photography, Foam Magazine, i-D, LensCulture and many others. In January 2017 she had her first solo show at Coalmine, Wintherthur. That same year she was assigned the Swiss Art Award by the Federal Office of Culture.
Ian Wooldridge (Visual artist)
English born Ian Wooldridge (1982, Zurich) now resides in Zurich and is a PhD candidate in media sciences at the University of Basel. After obtaining a Bachelor in Fine Arts at Central St. Martins, University of London in 2004, he completed a Master degree in 2011 in history of cinema and visual media at Birkbeck College, University of London. From 2013 he has taught at the Zürcher Hochschule der Künste, in the Department of Art and Media. He has taken part in group and solo shows at the Cruising Pavilion (Venice Architecture Biennale 2018), LUX (London), Folkwang (Essen), Plymouth Rock (Zurich), Haus Konstruktiv, (Zurich), The Swiss Art Awards 2017 (Basel), Mikro (Zurich), Taylor Macklin (Zurich), Le Manoir (Martigny), Coalmine (Winterthur).
Célia Zuber (Historian)
Célia Zuber (1990, Geneva) obtained a Bachelor degree in 2013 in art history and modern French literature at the University of Geneva, and a Master in art and languages at the École des Hautes Études en Sciences Sociales of Paris in 2015. In 2013 she received the prize for young researchers of the Association Suisse des Historiens et Historiennes de l'Art (ASHHA/VKKS). In 2016-17 she taught at the University of Geneva and the VIA FERRATA of the Ecole des Beaux-Arts de Paris. In Rome she will conduct research for her doctoral thesis, funded by the Swiss National Science Foundation, on the theory and theology of the image in the religious work of the painter from Bologna Annibale Carracci.