Art, Performance, Sound, Palermo - Fondazione Sant'Elia
Location
Palermo - Fondazione Sant'Elia
Category
Art, Performance, Sound
Also this year, Istituto Svizzero celebrates the winter solstice with a programme of performances and live-sets in Palermo, Milan and Rome. The shortest day of the year: the winter solstice, by convention, is the moment in which, due to the position of the Sun with respect to the equator, the longest night and the shortest day correspond. An astronomical event rich in symbolic meanings – sometimes even controversial – that was celebrated in antiquity by pagan populations before the advent of Christianity: the Romans, celebrated Sol Invictus, the Egyptians the birth of Horus, the Greeks worshipped Helios. After the prevailing hours of winter darkness, the Sun seemed to be reborn and became invincible (from Latin Sol Invictus). A time of year that, ancestrally, marks the passage from darkness to light. And it is precisely to the search for light, for the divine that is in the air, for the myth and the beauty of nature that Istituto Svizzero revolves these three evenings of movement and sound experimentation.
Curated by Gioia Dal Molin.
---
14.12.2022 H20:00-H23:30
Fondazione Sant'Elia, via Maqueda 81, Palermo
Free entry
Performances by:
Latefa Wiersch & Emma Murray – Pudding Club
PRICE – I Try My Tongue (sequences)
Fluidae Collective & QUiET!: audio/visual show – A Woman Odissey 
The event is organized in Palermo, in collaboration with Fondazione Sant'Elia Palermo, in the hall of Diana's Triumph.
Rosaelia, the Palazzo's Caffetteria, will remain open until late.
Go back to the SOL INVICTUS main event page.
---
The dancer and choreographer Emma Murray lives in Bern. At the age of 19 she danced as a principal dancer with the Royal New Zealand Ballet. She has lived in Europe since 1997. For eight years she danced with the Stadt Theater Bern, and since 2008 she has been working in the independent scene as a choreographer and performance artist. Besides her activities in the performance field and the production of her own works, she teaches, performs or assists in theater projects throughout Switzerland. In 2013-2015 she was Associated Artist of the Dampfzentrale Bern and Pro Helvetia who, thanks to her increased presence in both national and international contexts, have regularly co-produced her work. Emma Murray's work includes My Body is (not) an Island (2008), naturalcauses (2011), Made to Order (2015), the way you look tonight (2016), Mother*Fuckers (2017), PARTICIPATION (2017) and in collaboration with Latefa Wiersch ne pas de deux, MONSTERHOOD (2019), and PUDDING CLUB (2022).
Latefa Wiersch lives and works in Zurich. She studied Art at the Universität der Künste Berlin and the Hochschule der Künste Bern. Latefa Wiersch's installations, performances and videos deal with questions around the body, object-subject-relations, fetishization, sexualization and exoticization against the background of the postcolonial present. In  2022 she was the winner of the Swiss Performance Art Award in collaboration with Rhoda Davids Abel and Dandara Modesto and in 2021 she was nominated for the Swiss Art Awards. Wiersch has received grants and awards from the Canton of Zurich, the City of Zurich, among others. Her work has been shown at Centre d'Art Contemporain Genève (2022), Kunsthaus Langenthal (2022, Solo, and 2018), Schauspiel Dortmund (2021 and 2022), Helmhaus Zürich (2022 and 2020), Theater Südpol Luzern (with Emma Murray, 2020) and Dampfzentrale Bern (2022 and 2020, with Emma Murray), Museum Haus Konstruktiv (2019 and 2021), Swiss Art Awards (2021), Stadtgalerie Bern (2021), Shedhalle Zürich (2018), Dortmunder U (2015), among others.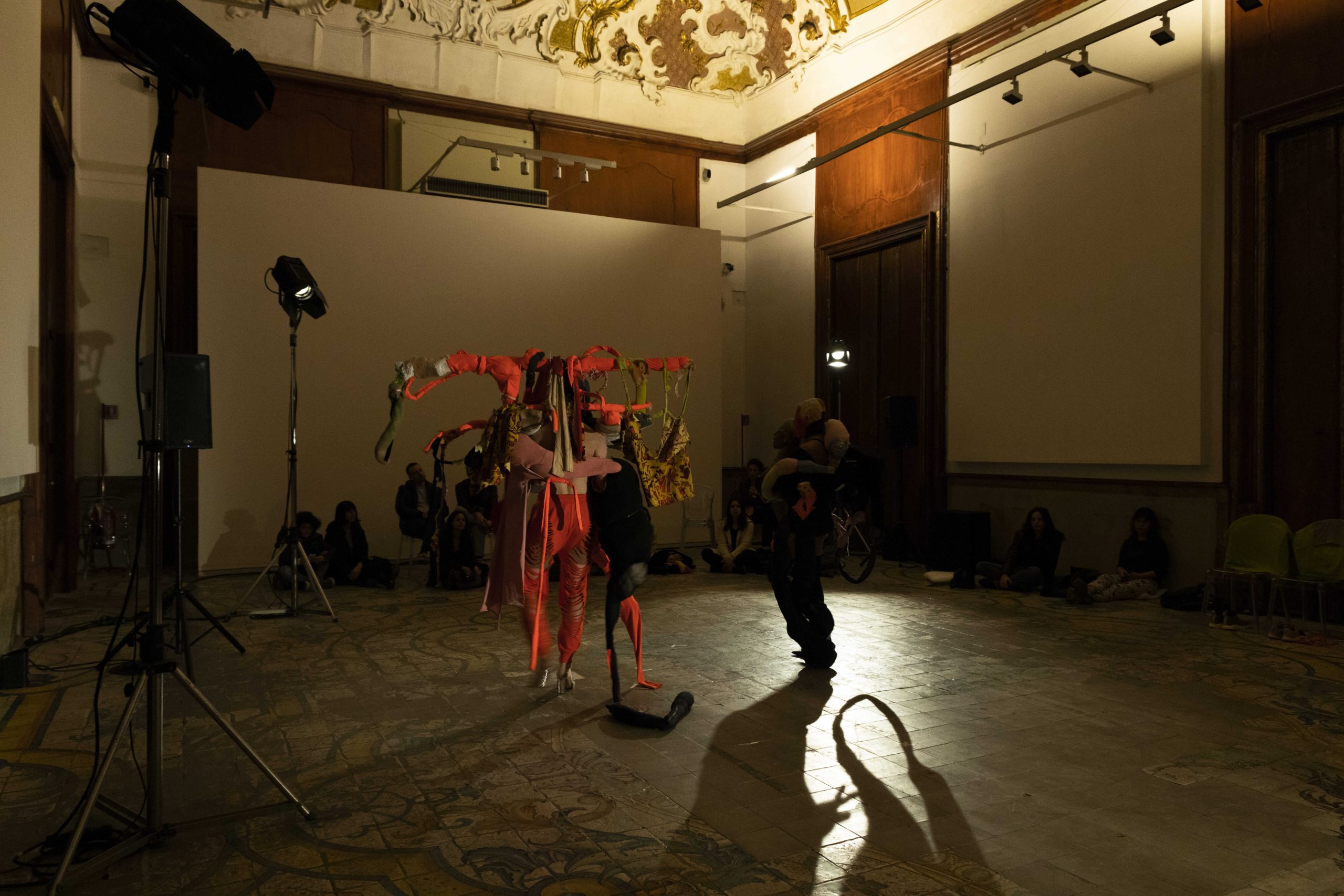 PRICE's work is characterised by elaborated soundscapes, costumes and stage design often developed in collaborative constellations. His productions play with the audience's expectations of the exposed, ostensibly authentic self of the performer, who emotes before their eyes. They are interspersed with pop-cultural set pieces, mechanical sounds, rhythms and his own singing voice. The voice forms a central element of his work. PRICE views it as an acoustic form of emotional communication outside language's imperative to create meaning.
Fluidae Collective, founded by the three Sicilian DJs – by origin and adoption – Emilia Callari, Federica Vita, Mariana Bek, is a space of fluid creative experimentation, a community of interconnected souls and bodies to thin the gender gap in the world of underground music and culture. Fluidae's soundsystem is a one-of-a-kind experience: the heterogeneous sounds of the three DJs converge into a unique synergy of female artists and dancefloor, creating a fluid continuum between the community and the DJ booth, in a journey to be discovered. Not only DJs, but also organizers of parties and safe spaces for anyone who wants to discover a different, diverse, free and inclusive world.