Architecture, Design, Milano
Milano Design Week 2019
Opening 09.04.2019
H18:30
Gallery
Dates
09.04.2019
04.05.2019
Category
Architecture, Design
Information
Milano Design Week 2019
Opening 09.04.2019
H18:30
On the occasion of Salone del Mobile 2019, Istituto Svizzero is pleased to present
"It's All About Space"
by Inès Lamunière (dl-a / designlab-architecture, Geneva)
Inès, what can you do with this space? … Too long, too high – the existing space needs some kind of repair.
I decided to move a very big diamond-shaped form into it. Constructed as an object, it will never be perceived as such. Its outer faces, however, will play with the existing walls. Coloured pink and orange, they will enhance and densify our sense of a new, joyful space that can be walked into.
The soundtrack of a short dialogue between Inès Lamunière and Laurent Stalder will accompany the exhibition.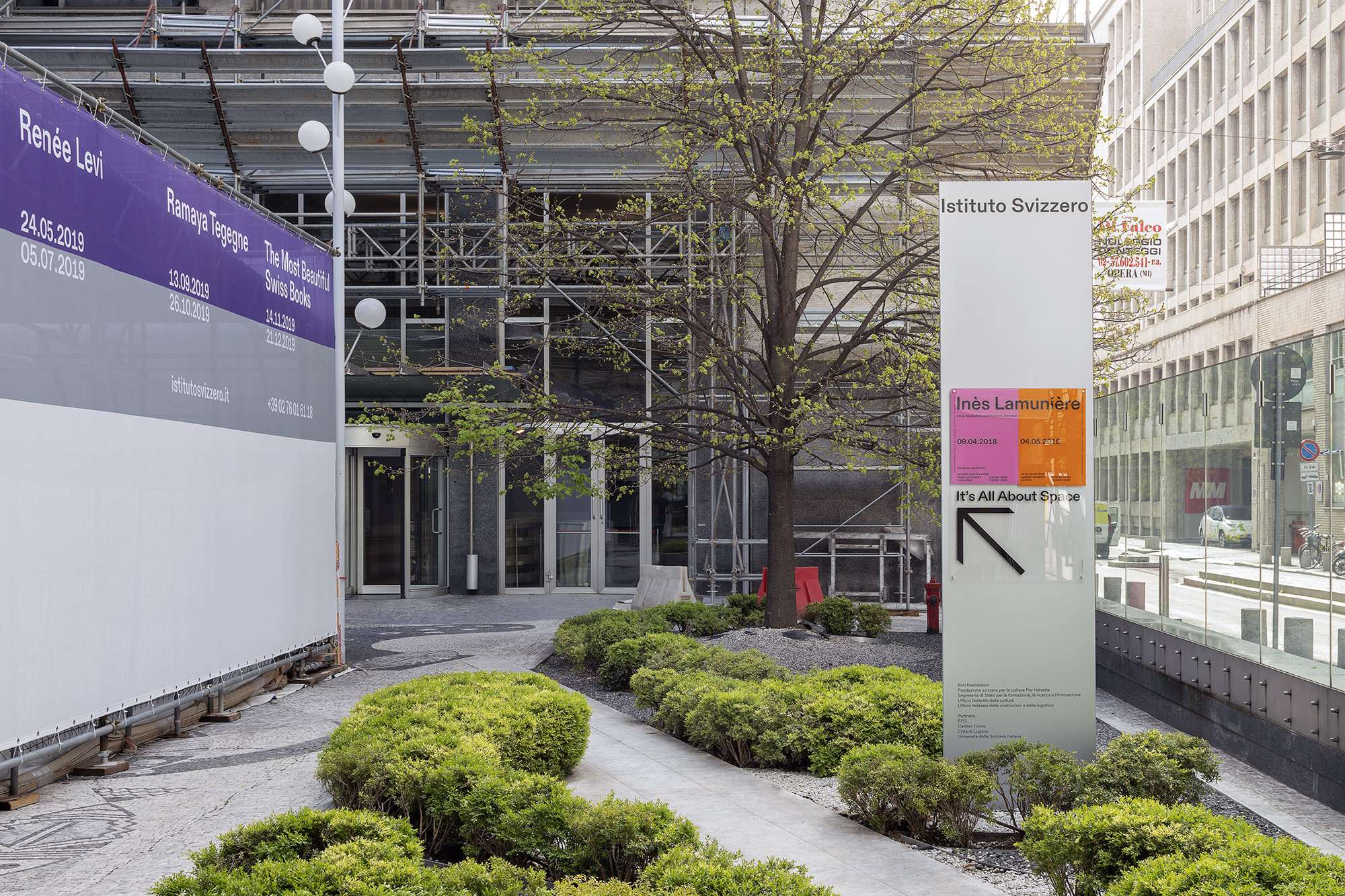 Inès Lamunière is a practicing architect and professor – a dual architectural career that won her the Swiss Grand Award for Art / Prix Meret Oppenheim in 2011 and saw her made a Chevalier of the French Order of Arts and Letters in 2017.
Born in Geneva, she studied architecture at EPFL and was in residence at the Swiss Institute in Rome. She settled her practice in Geneva, from where she has accomplished a wide range of important buildings and projects.
Now labelled dl‐a / designlab‐architecture, her office is currently designing the new central Geneva underground station, the master plan for a new condensed urban district, smaller but significant building projects for housing and institutional offices, and is working on the renewal of a number of iconic modernist projects such as the WCC in Geneva.
She has taught architectural design at ETHZ, EPFL, and the GSD Harvard.
Opening hours:
During the Milano Design Week
10.04.2019–13.04.2019 11:00–19:00
14.04.2019 12:00–18:00
15.04.2019–04.05.2019
Monday–Friday 10:30–17:30
Saturday 14:00–18:00
Closed on Sundays and public holidays
Monday 20.05.2019 H18:30
Milano, Casabella Laboratorio – Via Vigevano 8
Swiss Talks #1
Inès Lamunière e Vittorio Magnago Lampugnani
"To design at the city's scale. Architecture and urban form"
In collaboration with Casabella Formazione